We can print full color canvas or paper banners up to 5-feet (60-inches) wide and at any length imaginable.
Multiple panels can be stitched together and mounted for large-scale displays
Our signage can be printed on a wide variety of substrates:
Foam core
Plastic
Vinyl
Corrugated Metal
Paper
This high-impact adhesive signage is perfect for walls and windows, both indoor and outdoor applications.
Our six color latex printing matches all PMS colors
Reflective coating gets noticed at night
Pre spaced wall vinyl takes all the alignment work out of mounting, one sheet peels away the white space to reveal perfectly aligned words and logos.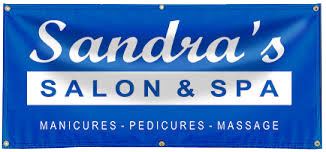 New Photo